1. After you have ordered your Entrust Personal email certificate, you will receive a validation email directly from Entrust.
The sender of the email is auto-notice@entrust.com.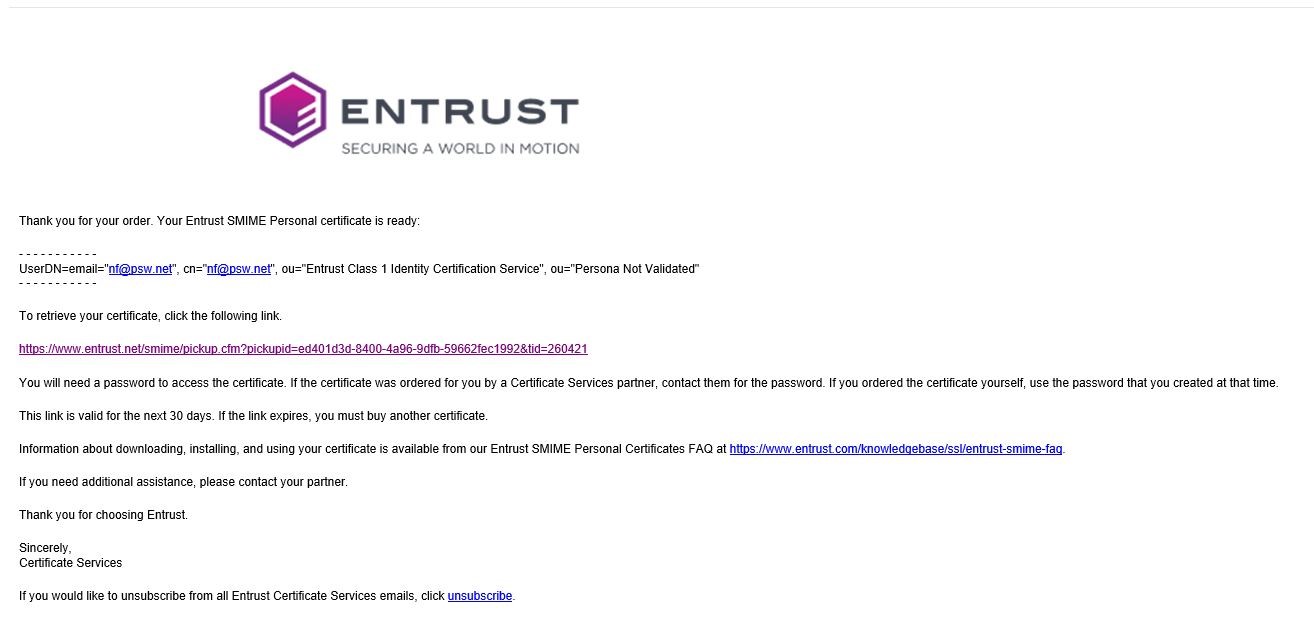 2. Once you click on the link from Entrust's email, the validation process opens in the browser and is awaiting your one time download password.
Please copy the password from the email shown below provided by PSW GROUP. With this password you can download the certificate from the Entrust download link.
Please Note: The password email is provided by PSW GROUP and the email with the download link directly from Entrust.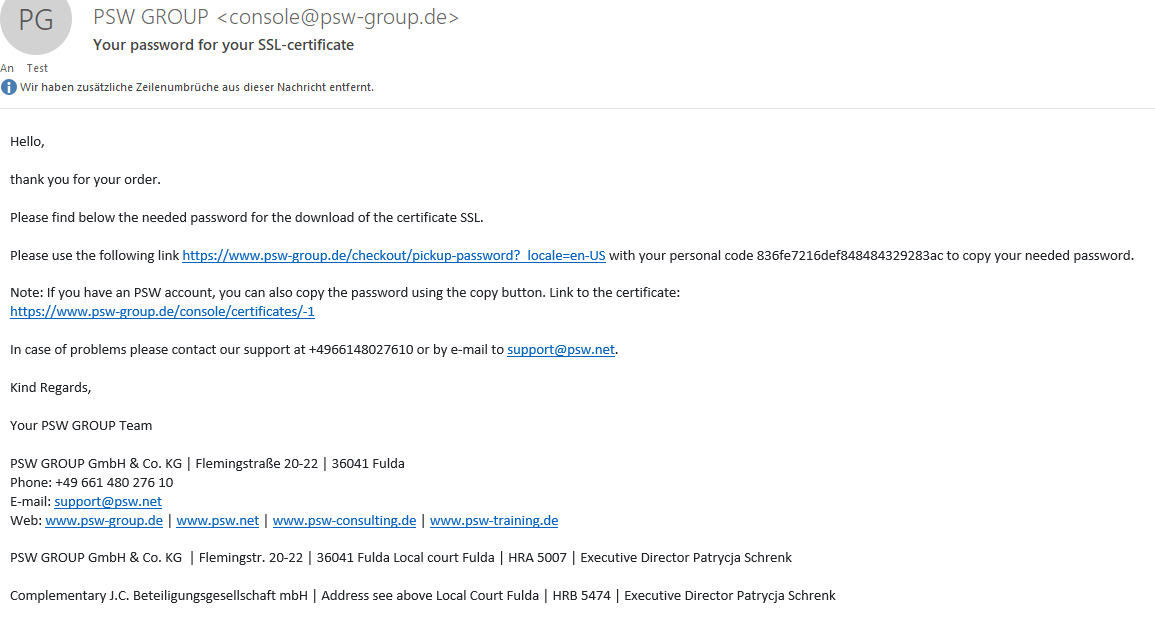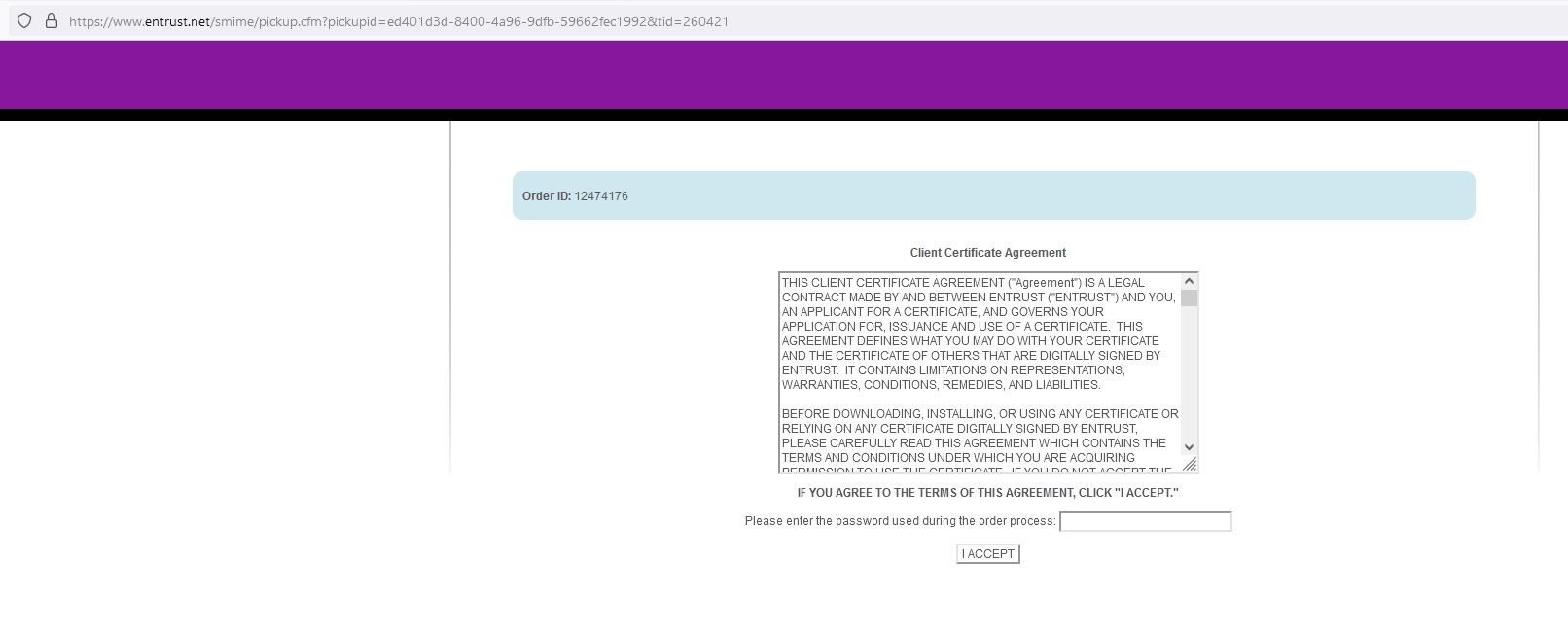 3. Once you have entered the password on the Entrust website, a PFX download will start automatically.
Please Note: The password for the PFX file is the same password as for the download of the certificate. 

4. The download and the issucance of the certificate are now completed and the certificate can be installed.
Tip: Instructions on how to install the certificate in Outlook can be found here.